Prices are inclusive of VAT for transfers on board Mercedes Class E or similar. For transfers during the night, after 10.00 P.M, € 10 is added to the hourly rate.
Private driver for hourly arrangements in Milan
Book the hourly arrangement service to take advantage of a private driver who will accompany you to any destination of your choice. The transfer is offered to give individuals and businessmen the opportunity to arrive at the agreed time in several places in Milan or in the area . The service is calculated based on the hours of need and can also be requested for evenings, parties or events in general . By booking the service, your driver will pick you up with a luxury car, van or minivan, which you can choose by calling, sending a WhatsApp message or using the online booking form.Prices are VAT included for transfers on board of Mercedes Class E or similar. For transfers during the night, after 22.00, a surcharge of € 10 will be added to the cost shown.
Ncc available hourly
Renting a car with driver in Milan  ensures maximum freedom of movement, without constraints related to public transport timetables and without having to wait for a taxi to arrive. In fact, the driver, if requested, remains available to the customer for all the time requested at a predetermined hourly cost and without changes due to traffic or adverse events.
NCC fashion week arrangement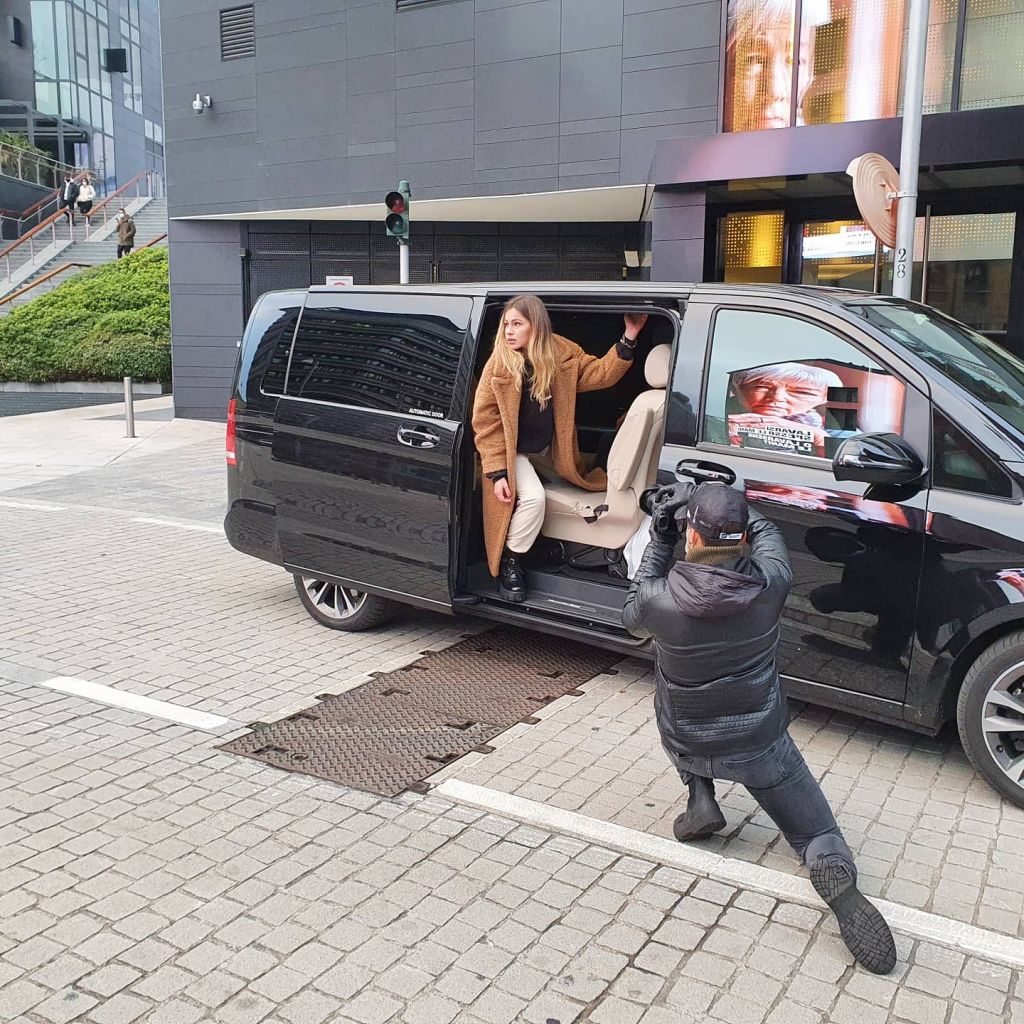 During the fashion week in Milan, the most requested service is the driver available on an hourly basis . The figure of the NCC during the Milan fashion week has become an indispensable and particularly useful icon. Our driver fashion week service guarantees elegant and punctual drivers speaking English for your city trips at a competitive and pre-established hourly price. We have elegant Mercedes and Minivans for photo shoots, daily provision to accompany models, photographers etc …
Our drivers are experts in transporting city traffic and with the help of the limited traffic areas reserved for taxis and NCCs, we guarantee quick and safe travel. All our services with chauffeur at hourly arrangements are fully customizable according to your needs of time and place.
Driver available for events.
As for fashion, we offer a chauffeur service available for events and meetings . We organize with our Mercedes cars and minivans an elegant airport reception with driver or hostess upon request in the arrivals area. Our drivers will remain available hourly for the duration of the event or meeting. We guarantee the flexibility that these events normally require in carrying out the service, trying to satisfy the last minute requests of our customers. Obviously, the chauffeur service available for meetings and events is also guaranteed with pre-established and customizable hourly costs based on your request and need.